The Best Outdoor Wall Sconce Light Fixtures for Your Garden
Light is essential in the outdoors. It serves two purposes: illumination and aesthetics. Without light, you can easily stumble upon objects and even miss out on the beauty of the landscape.
Outdoor lamps experience harsh elements, and so you should select the fixtures with the right IP rating. These fixtures don't break easily, as they have no fragile parts.
Since 2015, our Woo Lighting concept store continues to serve architects, interior designers, contractors, and project managers to fulfill various lighting and project design needs across the world.
Outdoor Lighting Designs for Your Garden
When choosing the best scone light to blend with your outdoor theme, you need to know the different techniques that highlight the beautiful features of your yard. These techniques include:
Silhouetting: You achieve this effect by placing the scone in front of or behind the object you want to illuminate. The result is a pronounced shadow falling on the opposite side.
Up-lighting: The lamp is typically fixated near or on the ground facing upwards to highlight an architectural detail or outdoor feature like a tree.
Down-lighting: The lamp is fixed way high, possibly on the first or second floor, facing downwards. It serves the same purpose as the up-light, except the visual perception is in reverse.
Grazing: This effect emphasizes unique textural details and is best where the wall has an uneven surface finish. It works by placing the light in proximity to the exterior wall so that it casts both shadow and light.
Washing: This distributes light more evenly than grazing, and as a result, some of the light reflects in the space. It also works well in the patio area.
Path lighting illuminates along a path, enhancing the visibility of obstacles along the walkway, as well as the aesthetic appeal of the outdoor space. The secret is to make the light subtle yet bright enough.
The Best Light Fixtures Materials for Your Garden
Outdoor light fixtures experience more harsh conditions of the sun, snow, strong winds, dirt and debris, and even acid rain. Here at Woo Lighting, we explore different strong materials to bring to you pleasant end products that are tough enough to withstand these weather elements.
Lamp material finishes include resin, brass, steel, glass, walnut, and iron, among others. The material finish will depend highly on where you need to install the fixture. They come in three types.
Ceiling Mounts

You mount these on the underside of any outdoor ceiling. You may want to illuminate an outdoor barbeque or kitchen area, a covered patio or porch. You can mount ceiling lamps in three different styles.

Flush mounts are ideal for low ceilings and fixtures that might be openly exposed to the elements, while pendants hang well from a high ceiling such as that of a porch.

Wall Mounts

Outdoor wall mounts are similar to indoor lamps, except that the surface materials are strong and durable as they are built for the outdoors. Wall mounts illuminate the front door and street addresses, patios, and even the stairway.

These mounts can illuminate the room with a white or yellow glow, highlight a particular wall or feature or provide ambiance to space.
Landscape Lights
Landscape lights highlight and complement the garden and its features. Unlike task lighting, these fixtures may have a subtle yellow glow to add to the ambiance of the place and illuminate the walkways.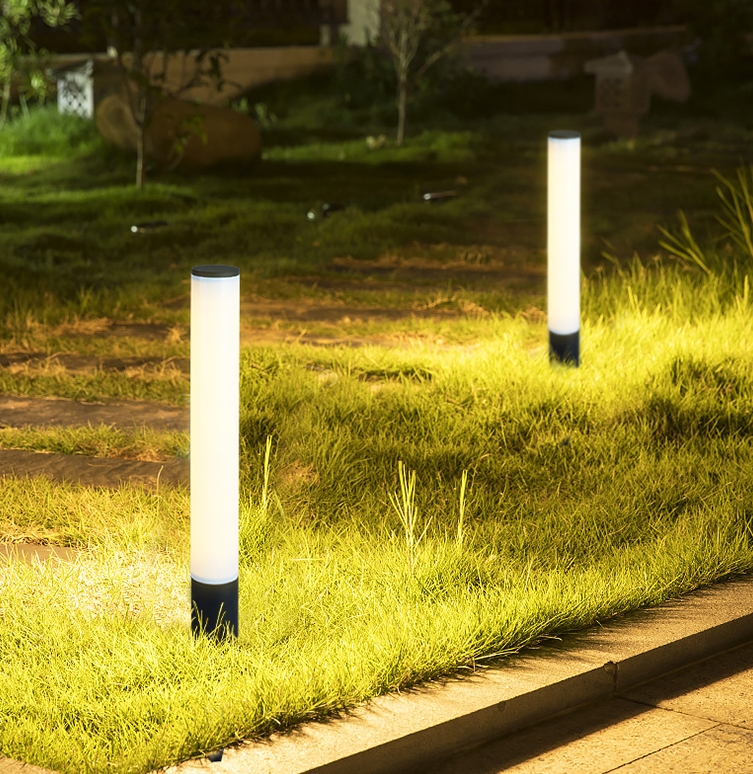 These mounts can illuminate the room with a white or yellow glow, highlight a particular wall or feature or provide ambiance to space.
Deck/step lights: you can install them along pathways or insert them into decks and stairway to enhance mobility after dark. And since you don't want to introduce glare, always go for a warm bulb with a low lumen level.

Post mount lights: you can install these small fixtures on top of a pre-existing structure. They are perfect for a small garden space as they have flexible placement on decks, gates, and fences.

Bollards: these lines the driveway and parking lots, and their industrial look can help you achieve a minimalistic architectural look if your landscape is big enough. They are durable too.

Path lights: these lights are ground-mounted and are commonly used to line walkways, brighten up garden beds, and illuminate water features like ponds and outdoor fountains.

Hardscape lights: if you want to illuminate and highlight a hardscape feature, you can mount these small LED fixtures onto a raised flower bed or a stone fence to emphasize it. It's one of the best ways to add visual interest to your landscape.

Spotlight: this light typically washes the trees, building, or statues with light and is mostly installed on the floor for an up-lighting effect. You can also mount them on the tree aiming downwards to create the moonlight effect.

Floodlight: the floodlight fixture is often placed high, within 5 meters, to flood a large area with sufficient light. They cast a wide beam and can be energy efficient when you use them together with motion detectors.
Strategic placement of these landscape light fixtures can create different effects, and our lighting professionals can help you select just the right ones that are economical for your use.
Why Install Outdoor Wall Sconce Light Fixtures with Professionals?
The right lighting fixtures should meet the industry's energy star rating, warranty, and certifications that guarantee that you're getting the best the industry has to offer.
Our professionals participate in the design, prototyping, and production stages to ensure that all the functional features meet the quality thresholds.
We have Quality Lighting for Any Size of Project.
The Woo Lighting team has extensive knowledge and years of experience in sourcing and manufacturing the best light fixtures in the market. Our products meet and exceed industry standards and will serve you long before you need to buy a replacement.
Whether you are a design studio working on a commercial project or you're another proud homeowner, we have the best solutions in outdoor light design.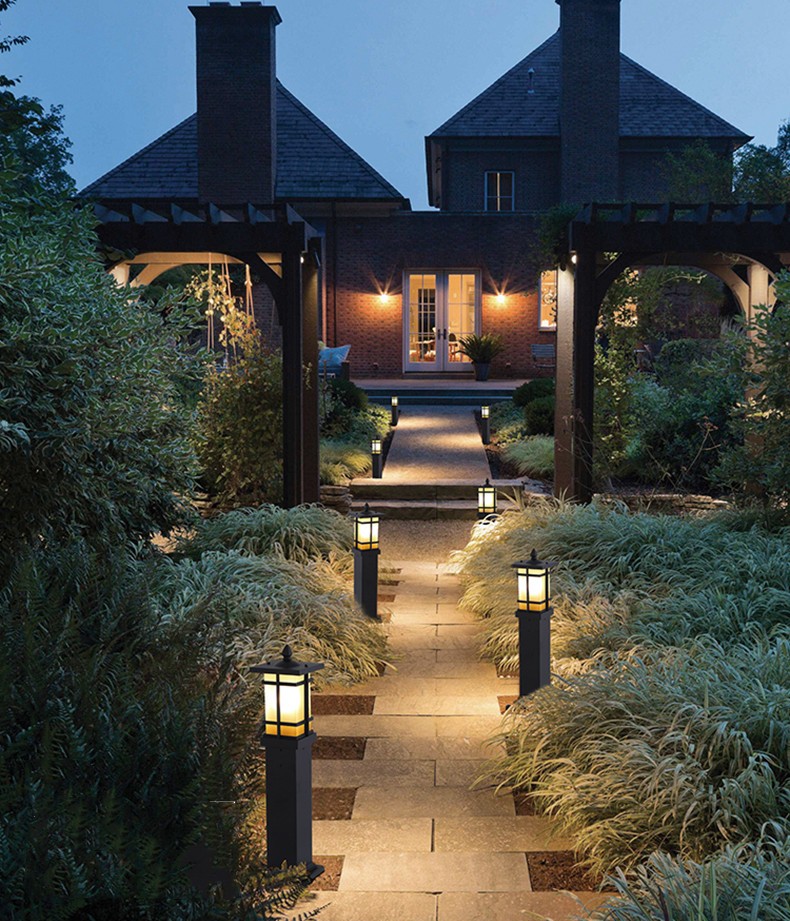 Discover Our Unique Custom Solutions
Have a custom design? We can make it. Woo lighting gives you the freedom to design your custom wall scones, chandelier, or wall lamp. We can help you realize the lighting vision for your next project or your dream home.
Our Wall Sconce Light Fixtures are Cost-effective too
Our prices are affordable, given the superior quality of our products. And even when you want a custom sconce light, we'll give you the best quality at a bargain.
Our Custom finishes come in a range of colors, and styles, including contemporary designs, industrial and vintage. Whatever the lamp design you have in mind, contact us today so we can help you through the design process.