Commercial Office Lighting Fixtures Ideas 2020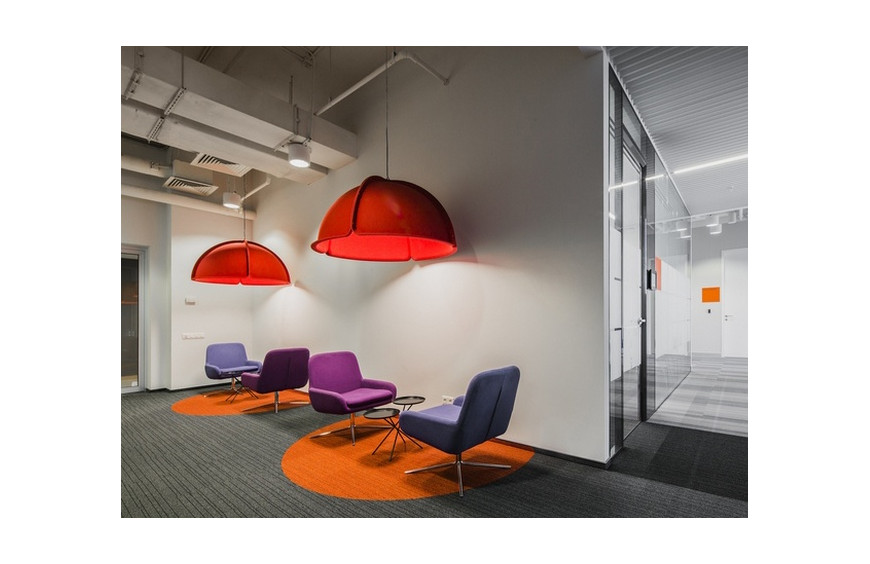 Your office should be the first place you think of sprucing since it is where you spend most of your time. Imagine what would happen when you choose to go with boring commercial office lighting themes? Not only will it be boring for you to work in the environment, but it can also have a negative impact on your clients. You need to be motivated to get up and be ready for work each morning. One way of doing that is by choosing the best commercial office lighting fixtures.
Why commercial office lighting fixtures are important
whether you are renovating an office or constructing it for the first time, lighting fixtures play a significant role in sprucing. Besides adding aesthetic value, it can also help increase workers' productivity. Think of it as a way to influence emotions and create a harmonious working environment. With the right combination of lighting and interior design, you can motivate your employees to work hard and meet the company's objectives.
Office lighting fixtures for Ceiling, wall and floor
A neutral-colored ceiling is easy to decorate with versatile lighting fixtures. Imagine what you can do with things like pendants and track lights. Neutral-colored fixtures can help transform such a ceiling into a masterpiece. Not only does it need to look clean, but it should also appear modern. Colors like white, black and grey can help you achieve that. You can also go for the following lighting fixtures:
Add a Pop of Colored Pendants

If you are a maximalist, adding a pop of color is the best way to reveal your true personality. In most cases, people use neutral tones to create a more professional appearance for their offices, but it does not have to be that way. You can still go for brightly-colored pendants to liven up a black, white or silver ceiling.

In most cases, pendant lights are supposed to hang down from the ceiling to generate direct light. You can also consider placing them over desks and conference tables. This can help keep your workers glued to their tasks. Remember to avoid hanging them too low to prevent your employees from knocking their heads over them.

Track lighting still works

You can never go wrong with track lighting for your ceiling. Visit most retail stores or restaurants to see how this idea is creating a more subtle look even when others have failed. If you are working on a tight budget, this idea can work for you. Overhead office lighting fixtures for ceiling is a good idea and can make your office look more formal.

Use dimmers

The primary goal of using dimmers is to ease the professional tension in your office. Your workplace should neither look too formal, nor should it resemble a night club. The fact that you will spend most of your time completing your tasks and achieving other corporate agendas does not call for unnecessary lighting. Go with dimmers that make your office look stylish and professional at the same time.

Do not underestimate the power of recessed lighting

A typical office can have bulbs that hang down from the ceiling. These fixtures are going to use up much space, creating a busier look for your office. The perfect solution to this problem is the use of recessed lighting. Not only is it simple, but it can also help accentuates a modern look at your office.

Natural light

Nothing can beat the power of natural light for your office. The thought of not spending on power is enough to make you invest in natural lighting. You are not investing in an actual light fixture, but are using what you have installed to access it. You can install large windows or skylights to allow the use of natural light in your office.

Desk lamps for individual workspaces

There is something interesting about desk lamps that make workspaces seem extra comfortable and stylish. They almost resemble bed lamps, only that they are used in individual workplaces. These tools offer targeted light and come in versatile designs. You can choose the one that matches your aesthetic feel and also creates supplemental lighting.

Try wall sconces

If you are still stuck on what to pick for wall lighting, consider going for wall sconces. Since they are directly mounted onto walls, they provide direct or supplemental light. This idea is perfect for offices with smaller spaces. Do not go for conventional designs. Instead, you can use vintage-inspired designs and blend them with modern versions to create a contrasting appearance. After all, exploring both options is a sign of creativity.

Under-cabinet lighting

You have probably seen homes with under-cabinet lighting, especially in kitchens. This idea also works for offices with individual spaces. You can add a stylish bulb under the cabinet to light up your working space.

Floor lamps

As the name suggests, floor lamps are placed on floors to generate illumination around the desk. Offices with small spaces will benefit from the supplemental light this from floor lamps.

Task light

A task light is designed to generate light in the exact place where you need lighting. You can consider placing it beneath a shelf or over your desk if your office space is small. Task lights are also suitable for offices that require minimum distractions because they provide targeted light to a specific area.

Whether you are looking to spruce a modern office or a retail outlet, your choice of commercial lighting fixtures can make all the difference. You now have an idea of how to upgrade the appearance of your office and boost workers' morale and productivity. If you have no idea of what works for you, get a qualified interior design consultant to guide you on what can work best for you.