Designer Lamps and Lighting Gift Guide 2022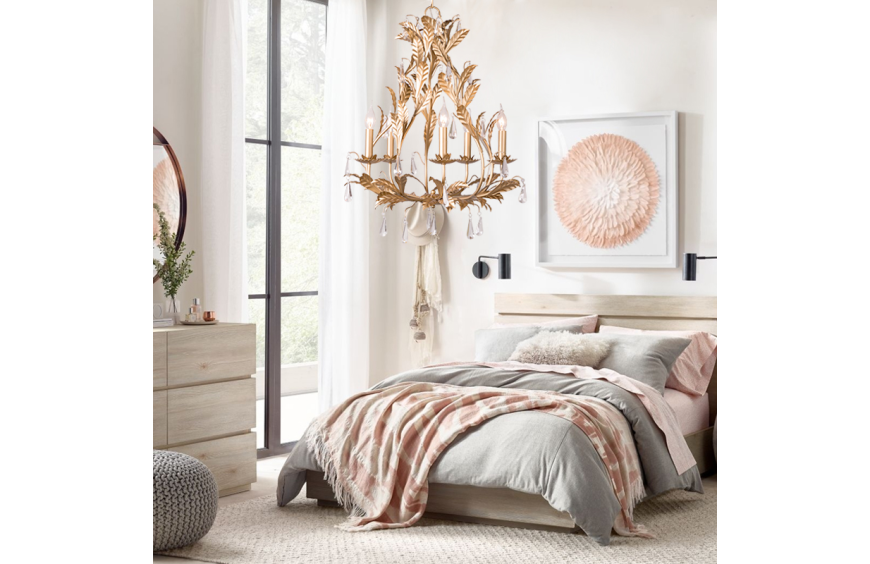 Are you looking to buy the perfect gifts for new homeowners? If you are, then getting them luxury home decor gifts or Stylish lights for the living room is a good idea. Designer lamps make the house look glamorous and sophisticated. They also bring out the natural, structural beauty of the house.
So, if you are looking to gift someone something as a housewarming gift or even for their birthday, then you should look at lights. There are different kinds of lights that can enhance the beauty of a house. The whole point of these gorgeous lights is to make the house seem more well-put together. A list of Designer Lamps and Lighting Gift Guide is given in this article.
Why Lamps and Lightings Are Such Great Gifts?
Lamps and lightings are such great gifts because these are items that everyone needs for their daily lives.
Lamps and lightings are daily necessities. They are used every day by every single person on earth. These are also a big part of the house decor. However, they can be on the expensive side as well. So, when someone purchases a new house or even on a normal occasion gifting someone a lamp or light ends up saving them money. And they are also very useful.
Here Are Some Great Lighting Gift Ideas
A great gift for anyone would be some really pretty lights that make the house seem cozier. So, here is a list of lighting gifts you can get for others:
Lamps
A great way to make the bedroom look amazing and well-decorated is by getting a lamp. A lamp can be of different sizes, colors, and shapes. Lamps often help set the mood and the aura of a room.
For instance, You walk into a room. There's a bedside table in that room, and the decor is minimal. On that table, there's a beautiful lamp. The lamp has this beautiful light golden glowy colored light. The soft golden color makes the room look brighter and cozier. So, when you enter the room first, you get this subtle lighting that automatically captures your eye.
You can also get the lamp for your living room, desk, or guest room. The lamps are a perfect addition to every room as they bring out the room's beauty. Lamps also work in hiding the small imperfections of a room.
Lava Lamps
If you are feeling particularly nostalgic, lava lamps are the best option. Lava lamps are a reminder of a simpler time. And if you like vintage stuff, then lava lamps are the best option for you.
Lava lamps look great in your bedroom, your office, and even your kids' playrooms. Lava lamps are an iconic addition to your house. They are a reminder of a simpler time and bring back childhood memories. Lava lamps can change the entire aura of a room. So, lava lamps are the perfect gifts.
Buffet Lamps
Are you looking to buy a present for someone with incredibly sophisticated taste and a poshly decorated house? Well, the best gift for someone like that is definitely a buffet lamp. Buffet lamps are incredibly classy, and they make the room look ultra-modern.
Buffet lamps tend to be a bit on the bigger side; however, they look extravagant when placed in the right place. They provide just the right amount of soft lighting and make the room look like it's glowing. It also sets a mood for the room.
Buffet lamps have the most amazing designs. Every design on the lamps stands out, which includes the details on the candlesticks and the metallic features on the ornate part. You can make the room look great by putting a buffet lamp even in a minimally decorated room.
Wall Lights
Wall lights are less popular than gifts. However, they are still amazing. Wall lights are a bit on the low-key side as a gift. Wall lights are placed on the walls. They come in different designs, shapes, and sizes.
These lights are one the best ways to brighten the house. They don't take up much space so you can use that free space for other things. If you place these lights strategically and in the perfect place, they will provide a warm glow to your room and set the ambiance perfectly.
These lights are budget-friendly, and they come in tons of designs. So, you can get one within your budget, and in the design you love. Giving these lights as gifts is the best idea.
Chandelier
A chandelier is the best gift for anyone who has just bought a new home. Chandeliers are a bit on the expensive side. However, they bring a different type of sophistication to a house and a room.
For instance, you visit someone's house. You see this beautiful golden hue all around the room. You look up and spot this magnificent chandelier hanging from the ceiling. Each detail and design on the chandelier is mesmerizing. The presence of the chandelier makes a typical room look extravagant.
Chandeliers have a way of making an ordinary room look extraordinary. They bring out the beauty of the room and magnify it. Chandeliers hang from the ceiling in a graceful way that compliments the room. Chandeliers can be extremely grand, and they can also be small and normal-sized. It depends on the budget you have.
Each detail engraved on the lights and the crystals has unique patterns and makes the chandelier stand out. Just by installing a chandelier, it is possible to make a room look a lot posher. So, getting someone a chandelier as a gift will make you stand out, and they will appreciate the gift as well.
Night Lights
Nightlights are incredibly underrated. However, they are an incredibly cute addition to the bedroom. Most bedrooms have nightlights as it is almost impossible to function without one.
So, if you want to gift something to someone with a child, then a night light is a good idea. Nightlights come in different sizes and colors. So, you have many options to pick from, and they are also fairly budget-friendly.
These Outdoor lights are extremely important if you have a porch or a big backyard. Outdoor lights help make the outside of your house brighten up.
Outdoor light is an amazing gift. If someone just moved into a new house, it is best to gift them the stuff they need to decorate it. Outdoor light not only helps decorate the house but is also incredibly useful.
3 Things To Consider When Buying A Designer Lighting Gift
Here are the 3 most important things you need to consider when buying a designer lighting gift:
1) Price Of Them Lighting Being In Your Budget
Buying a nice gift for someone you care about is important. However, it is also important to ensure it's within your budget. Overspending on a gift is never a good idea.
So, ensure you don't cross your budget while purchasing a designer. Try to find a sophisticated lighting gift, but ensure the price is comparatively low.
2) The Home Theme Of The Receiver
When you gift someone a household item, be sure it fits the house's theme. Suppose the house's theme is minimal; you should get a light that goes with that minimal decor.
If the lighting gift doesn't match the house's theme, it won't look good. So, while buying the lights, keep this in mind.
3) The Preference Of The Receiver Of The Gift
A crucial part of gift-giving is knowing the preference of the receiver. If you give the receiver a lighting item they don't like, it won't be worth it.
So, keep an eye out for the type of lighting item the receiver likes. Then try to get them something similar.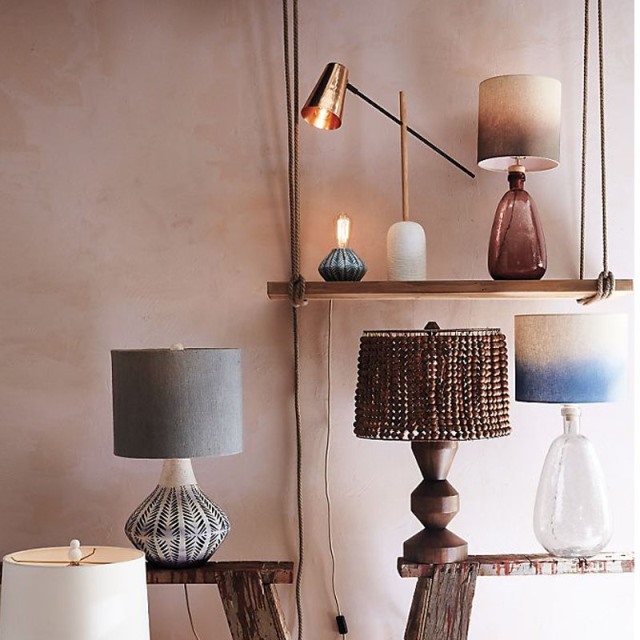 Conclusion
Lighting gifts are always appreciated by people as these lights can be pretty expensive, and they are incredibly useful. This article has a list of Designer Lamps and Lighting Gift Guide, along with information regarding them.