Frequently Asked Questions about Kitchen Lighting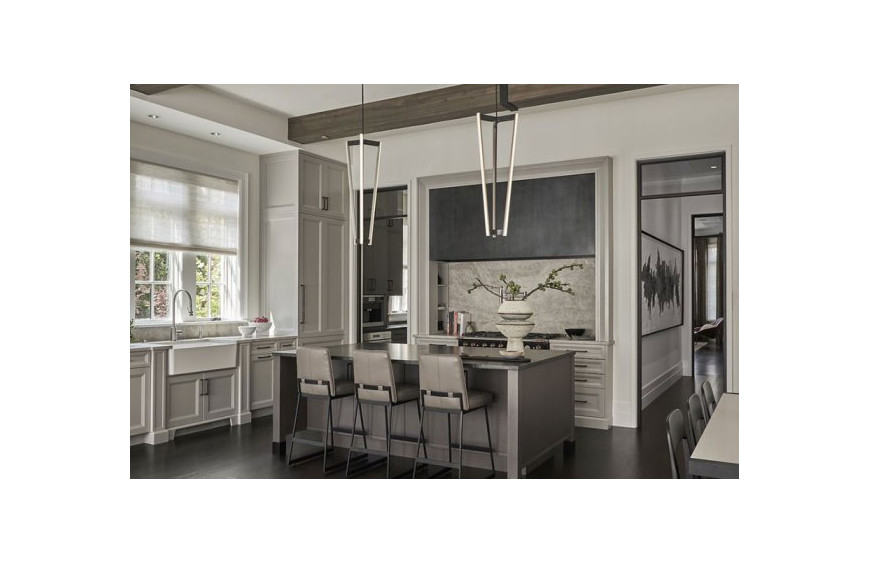 The kitchen is the heart of the home. You spend a lot of time there preparing meals, eating and enjoying time with family, and for most people it's the central hub of the home. From functional kitchen ceiling lights to fashion forward hanging kitchen lights – make sure you have the right lighting for your space. So here we've gathered the top answers that might help you choose the best kitchen lighting to fit your style, taste and budget.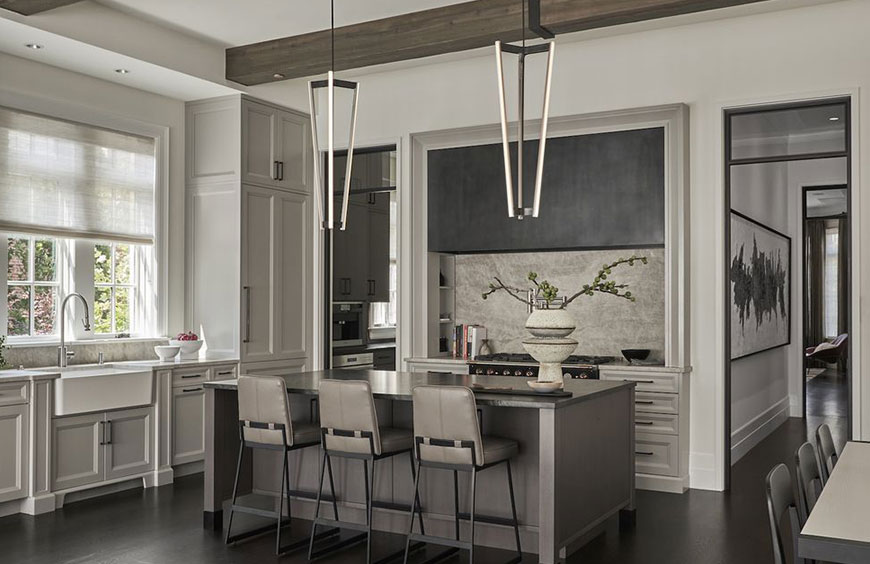 1. Where can I learn great advice about kitchen lighting from professionals?
To make sure you cook up the best lighting scheme for your kitchen, check out these tips from the kitchen lighting professionals at:
We all want to shed light on the areas of our homes that matter most. If the kitchen is where you spend the majority of your time, considering the custom details that you're truly passionate about can transform the look—and feel—of the space, please visit Woo Lighting. At Woo Lighting, you're sure to find all kinds of kitchen lighting style, and tips.
ALA Lighting Professionals offers professionally trained personnel with the expertise to show you the best lighting solutions and styles for your home.
Lamps Plus is helping people to create the homes of their dreams. Their trained lighting experts Lamps can enlighten you about kitchen remodel ideas. They also have videos as well as additional tips and idea articles about kitchen lighting and lighting design that you may find interesting.
2. What type of lighting is best suited for the kitchen? What are the creative lighting designs perfect for the kitchen?
What every kitchen needs, as much as a sharp knife or a mixing bowl, is great light. What type of lighting works best for a kitchen will vary, dependant on size and needs. But a well-lit work area is a safety essential in a kitchen. The key to good kitchen lighting is to rely on a cast of lighting sources and to layer your lights, mixing ambient in overall, task, and accent or decorative lighting with natural light.
General Lighting:
An absolute must is general lighting. These are lights that uniformly light up the entire kitchen, whether big or small. Your quintessential tube light did that for you earlier but the options are much more sophisticated now.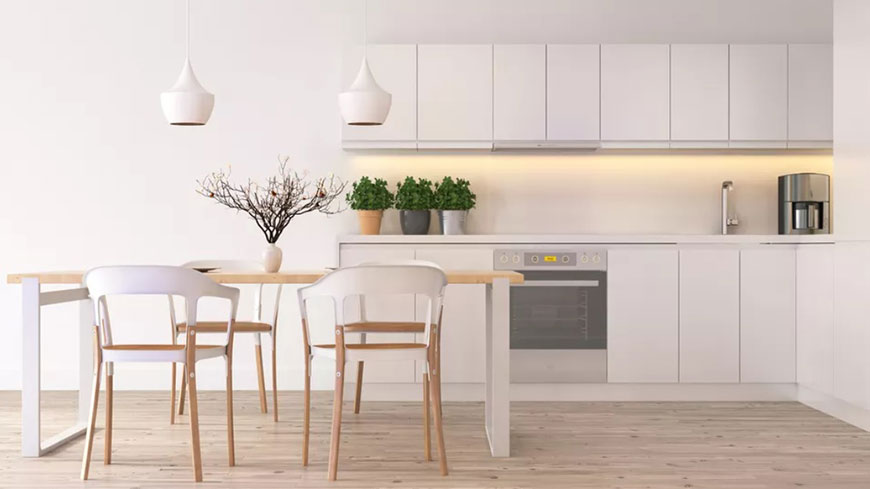 Fixtures:
Light up your kitchen perfectly with the necessary fixtures and you will be amazed with the difference they make. Come in many shapes, sizes and materials, decorative kitchen lighting fixtures can be both functional and attractive and are perfect for island or breakfast counters. These lend an inviting vibe and adding a warm design element to the space. The lighting fixtures will make a statement, enhance your existing design, and brighten up your kitchen without costing you a fortune. They can provide proper illumination for work areas, and accentuate and complement architectural and decorative elements of a kitchen.
Undercabinet Lighting:
Also called task lighting, it's placed mostly over countertops and under cabinets, eliminates shadows and gives you a good view of your work surface. It ensures that you have enough light while chopping vegetables or tackling any other prep work. Under-cabinet lighting is an opportunity to bring style and functionality to your kitchen.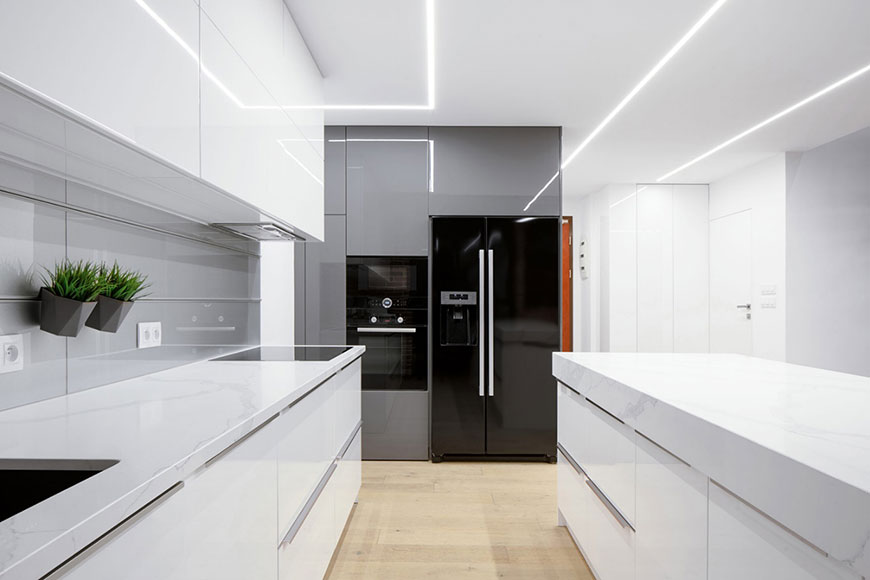 Toe-Kick Lighting:
Illuminate kitchen island, add light underneath kitchen cabinets and cupboards with Toekick Lights to emphasize the size of the space and create a safe walking path – a perfect choice for a night light. The toe kick lighting adds a glow of color to your kitchen area, and brings some beautiful accent lighting. Toe kick lights are a smart and cost-effective way to give your kitchen a modern makeover. Simply install an LED lighting strip to your baseboard to define the space. Using LED lights helps you save power and electricity bills, it provides glare-free illumination, lasts longer and comes in a variety of shapes and sizes. LED Lighting is also used to create ambience.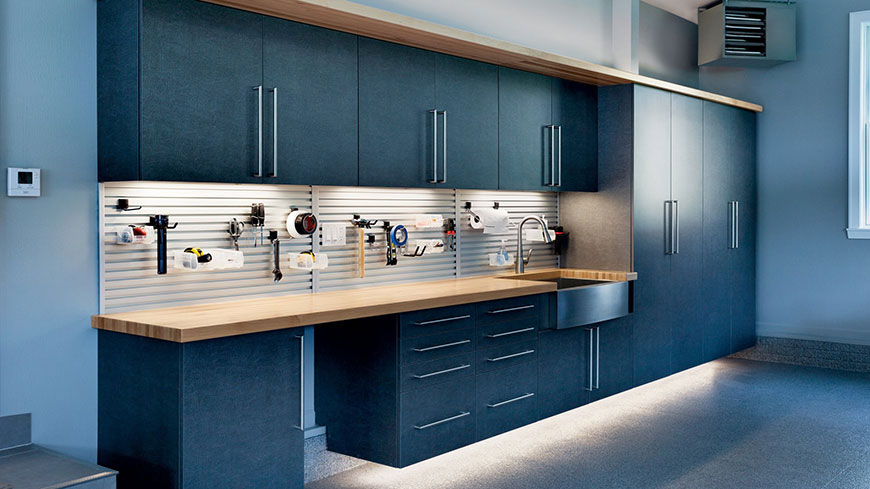 Decorative lighting:
Beyond pure functionality, lighting is about beauty, too! Decorative lighting is a simple and effective way to add a pop of style, while brightening your kitchen or dining room. They are providing personality in the otherwise fairly neutral design scheme. They just bring a little bit of glam. This kind of accent could also come by way of table lamps to add real sparkle, if your counter space allows for it.
3. How to coordinate the Best Kitchen Lighting Design
The primary function of a kitchen may still be cooking, but it increasingly serves as one of the main entertaining spaces in the home – even a home office these days. Design your kitchen lighting to suit all of life's occasions with the following top tips!
Incorporate natural light sources:
The kitchen is a fantastic place to incorporate natural light design, because the benefits of natural light in the home can lead to healthier choices in the kitchen. Remodeling your kitchen to include a natural ambient light source such as a skylight or one or more windows can lend extra warmth to the room and fill any gaps in the light coverage of your artificial light fixtures. And integrating natural lighting into your kitchen does has a positive influence on your mood and your ability to get stuff done. Skylights, windows, and windowed doors all provide natural sources of light to enhance a kitchen space. Even in a packed kitchen, there will often be vacant spots where you can install a window.
Embrace alternative lighting designs:
While pendant lights remain the more popular style choice for kitchens, there's a growing trend for incorporating more statement lighting designs. As open-plan kitchen spaces become more common place, this fusion between decor styles opens up a world of possibility to have fun with statement chandeliers or bold lighting.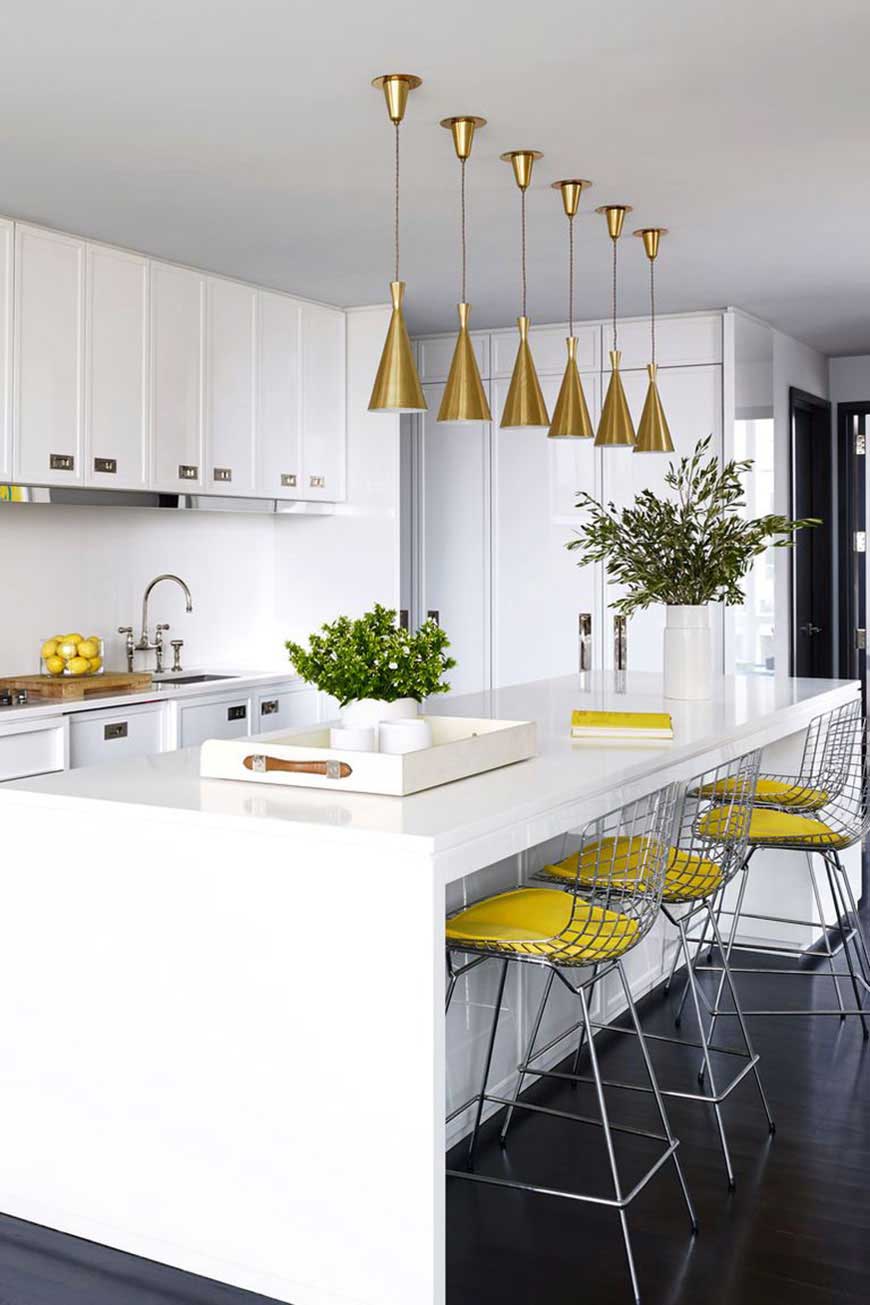 Take the size of your kitchen space into consideration:
You need to take the size of your kitchen into consideration. For large kitchen lighting, choose pendants that reflect the overall style of your space. The larger the kitchen, the more lighting you'll need so make sure your lighting scheme is adjusted to the size of your space. For large kitchen, pendants over kitchen islands are a great opportunity to add lighting and accentuate your kitchen's interior design. Wall lights are another great way to provide ample ambient illumination in a large kitchen. Placed between windows or cabinets, wall lights can throw light up, down, or both.
For a modern and minimalist kitchen, pendants with a rounded shape, chrome finish, and clear globes are a great choice. Use decorative light bulbs to add excitement and interest. For smaller kitchen or low ceilings, flush mount lights are another option to give you just the right amount of light for your space. Under cabinet lights are also great in smaller spaces like kitchen pantries. You have many options to light your kitchen properly and you don't have to sacrifice style.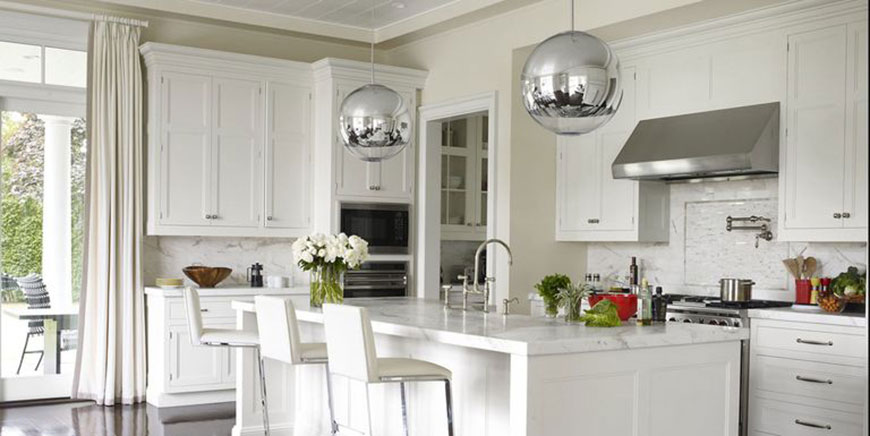 Light up with LEDs:
Offering a wealth of lighting opportunities, LEDs are frequently used in modern kitchen design. Their low heat emission makes them extremely energy efficient and ideal for areas that require little maintenance or are awkward to replace such as recessed ceiling lights or floor uplighters. When compared to outdated alternatives, LEDs are more cost effective, because although the initial outlay may be higher, energy bills are reduced.